Orange Persimmon Margarita
Confession: The plan was to make a salad. This salad. I'm not sure when the salad plan went awry and the juicer came out.
Funny how that happens.
The outcome was gorgeous. I am simply in love with this shade of orange.
Like sunshine in a glass..that you drink…mixed with tequila. This margarita made my week. Gloomy days got a kick of citrus flavor swimming in persimmon sweetness. Enjoy!!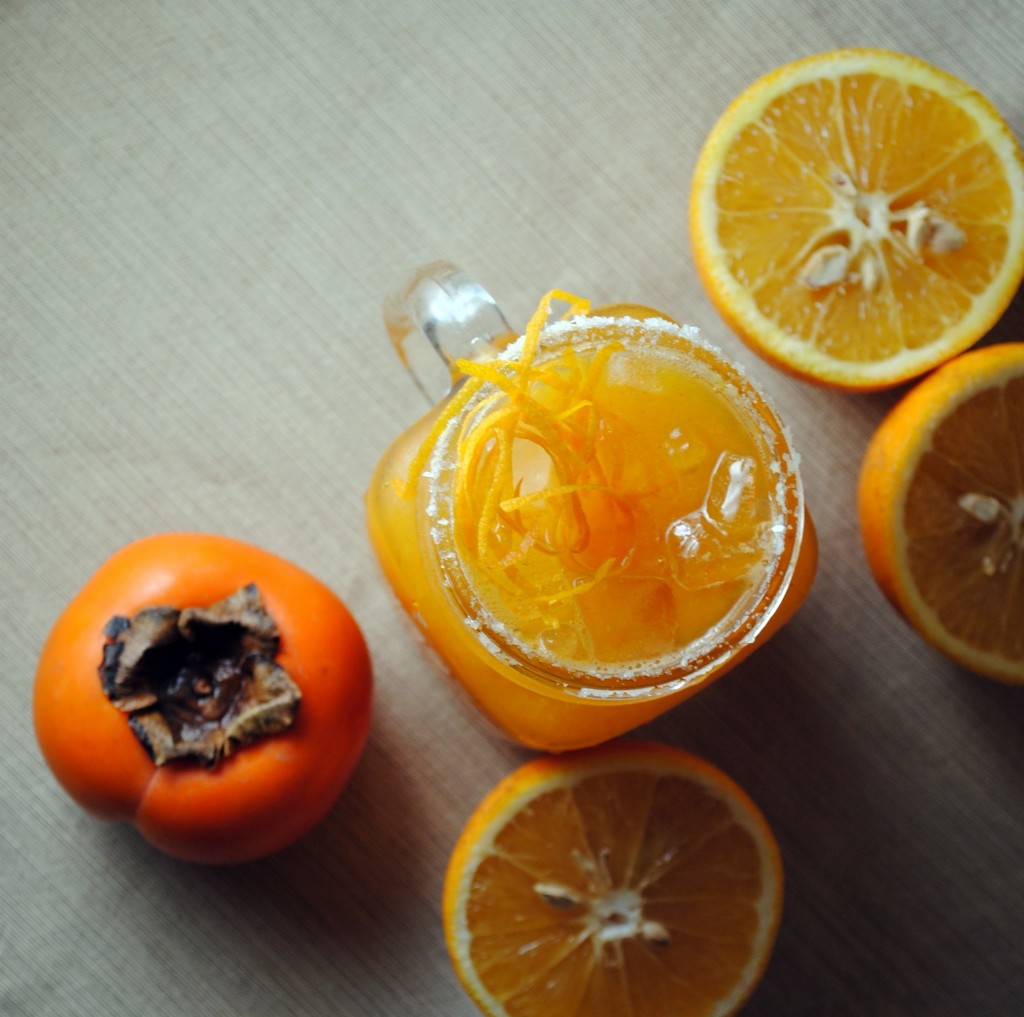 Loving Citrus Season? Why not try these recipes
Skillet Chops with Cilantro Citrus Pan Sauce
facebook Comments
comments