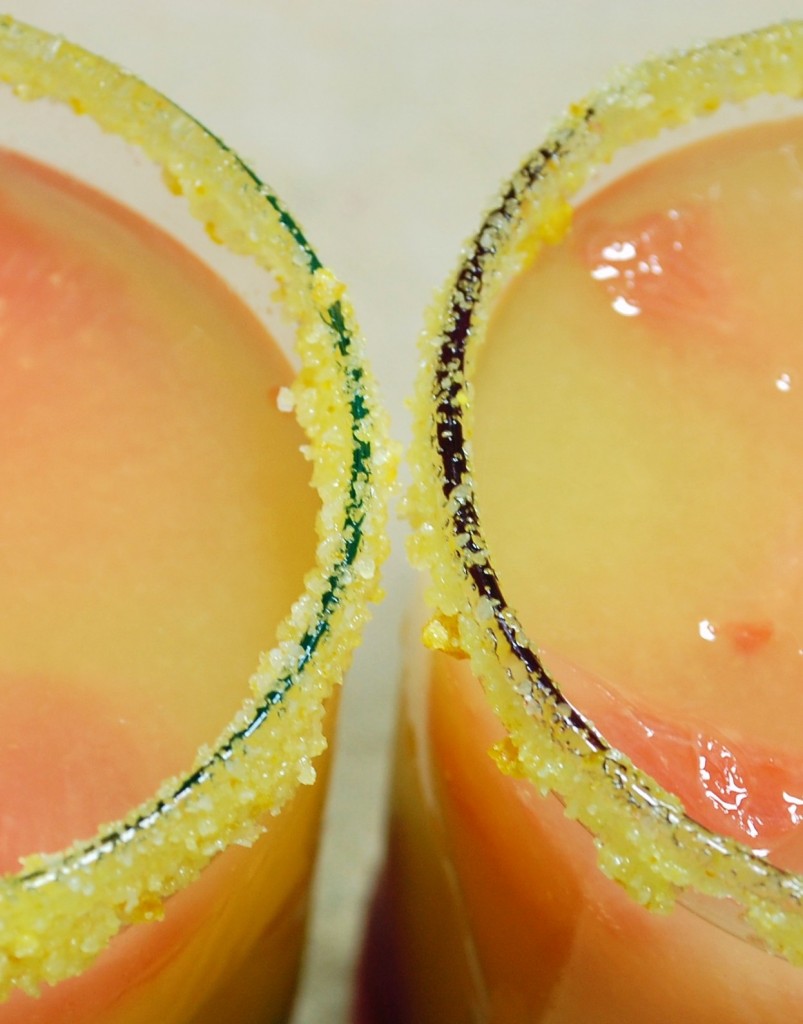 Sipping Saturday
On Saturday's I enjoy sipping on a refreshing cocktail.  May it be at a local Mexican restaurant with a plate of tacos or with my sister at home settling in to watch a movie.  My drink of choice would have to be margaritas. A quality tequila swirled with fresh juice and a salt rimmed glass, perfection.  Simply perfect for Saturday. Enjoy! Have a great weekend!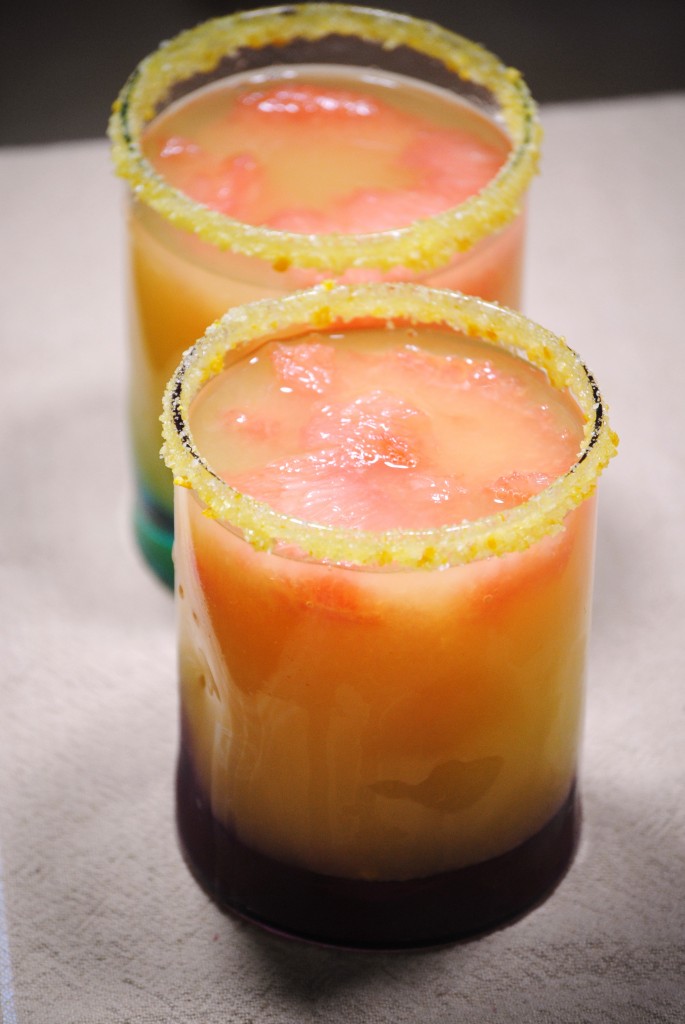 A citrus margarita is quickly created with  grapefruit juice, orange juice and lime juice. Ice is boring why not add frozen segments of grapefruit instead to keep your margarita chilled.  Live a little by topping off that rim with a candied orange salt mix.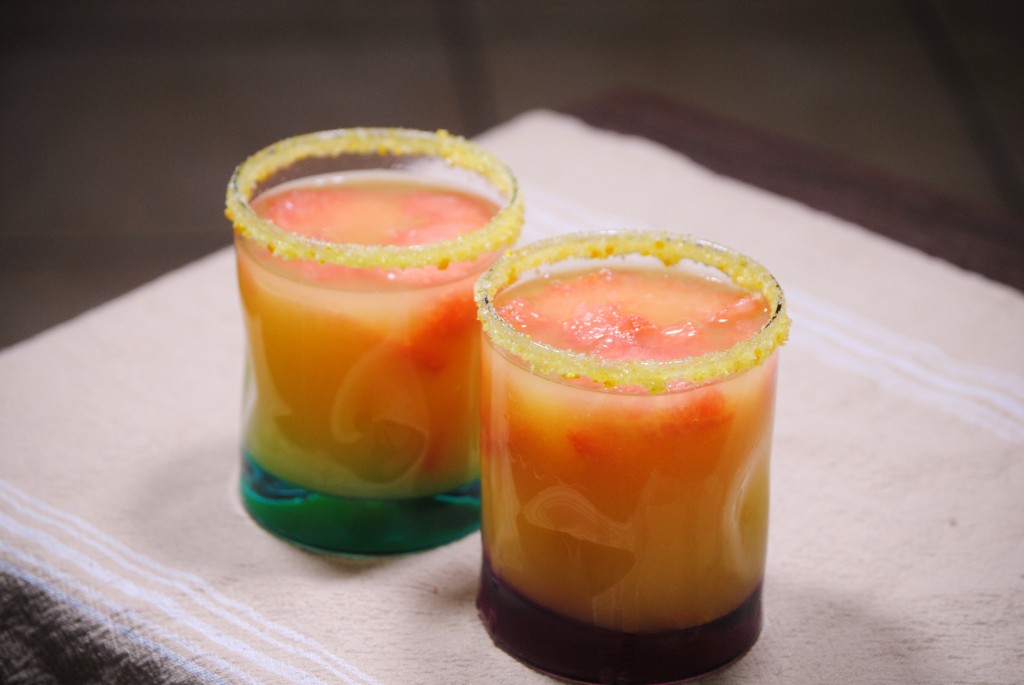 Citrus Margarita
by Sweet Life
by Vianney Rodriguez
makes 4 margaritas
lime or orange wedges
candied orange peel salt
1 cup tequila
1/2 cup grapefruit juice
1/2 cup orange juice
1/3 cup fresh lime juice
1/2 cup Cointreau
ice cubes
On a small plate spread salt.  With lime or orange wedges moisten rim of 6 ounce glasses.  Dip glasses into salt.   Place glasses into freezer to chill.
In a pitcher combine tequila, grapefruit, orange juice, lime juice and Cointreau.  Remove glasses from freezer and serves margaritas mixture over ice. Serve
~~~~~~~~~~~~~~~
Candied Orange Peel Salt Mix
by Sweet Life
by Vianney Rodriguez
2 oranges
1 1/2 cup water
1 cup sugar
1/2 cup of sugar
2 tablespoons salt
Cut off top and bottoms of oranges. Peel and remove pith.  Cut rind into strips.  Place water and 1 cup sugar in saucepan, when sugar has dissolved add orange strips and let the mix come to a boil.  Boil for 15 minutes. Remove strips and drain well.  Toss strips in the 1/2 cups sugar and allow to dry overnight on cooling rack.  Add strips to food processor with the 2 tablespoons of salt.  Pulse until  you reach your desired texture.  Rim your glass and enjoy. Store in airtight container.
facebook Comments
comments