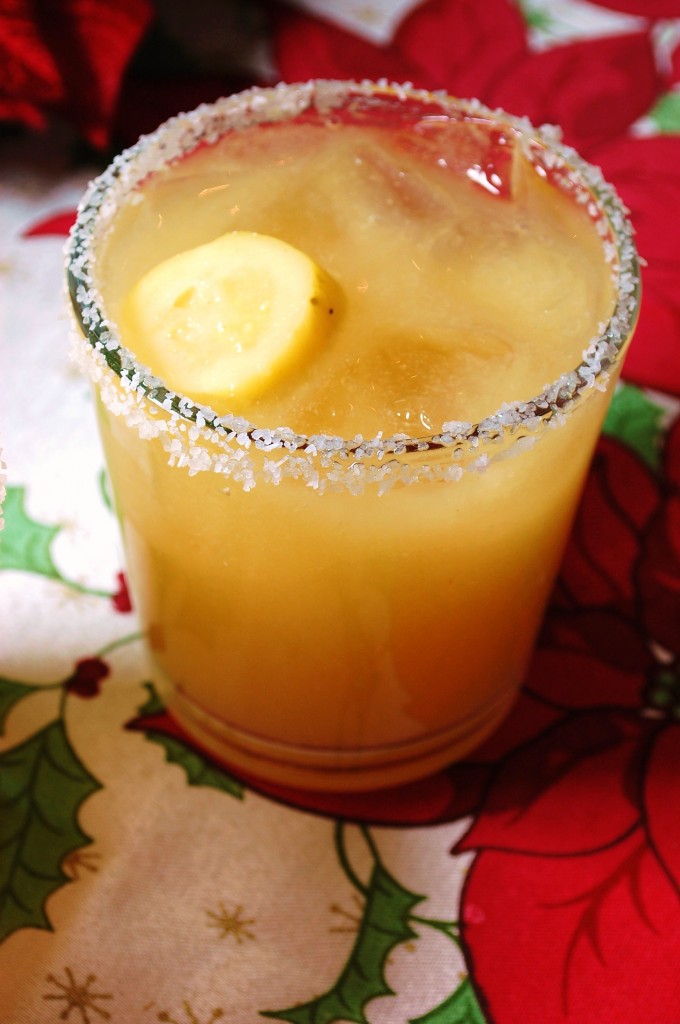 New year's in my childhood home meant two things.
Pozole
Bunuelos
So how does a guava margarita fit into the mix?  Nowhere, really I had leftover guavas from making my Ponche Navideno and I find sipping a cocktail as I stand over my pot skimming foam for my pozole broth makes for a more enjoyable time.
Margarita motivation.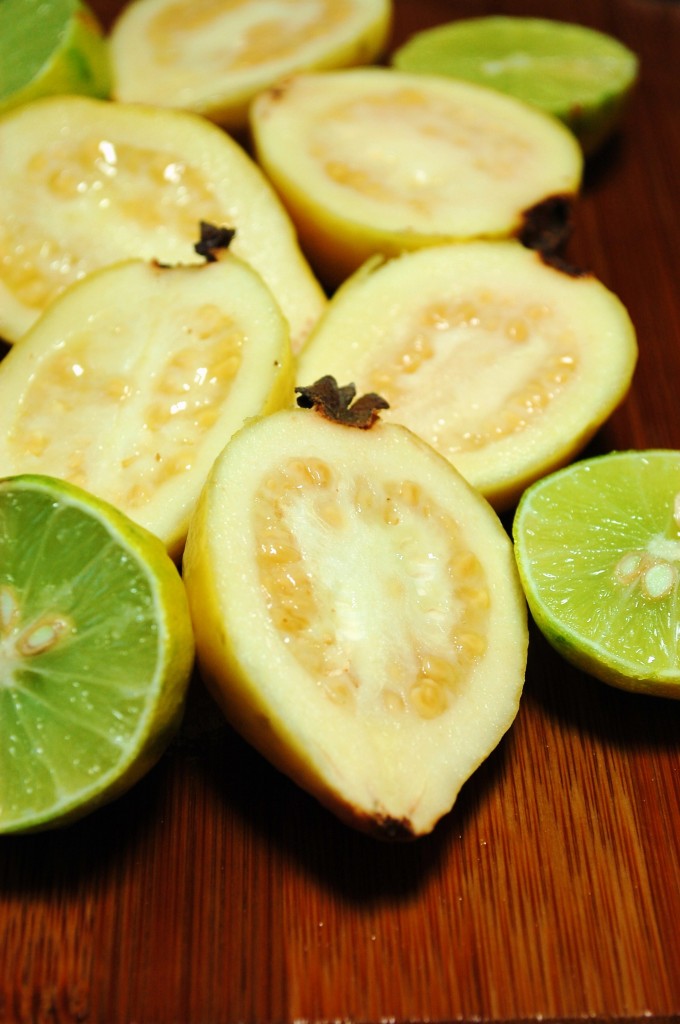 Enjoy! Sweet Life
guavas – plum sized , yellowish skinned fruit with a pear like taste. their inside is filled with filled with small seeds some edible, some very tough. they can be used for liquados, aguas or candied.  sold  fresh, frozen or jarred with alimbar (sugar syrup) 
You can purchase guava juice or make your own.  Peel guavas, remove seeds and blend.  Strain and your ready to go.  Some people prefer not to peel, but I find the skin can sometimes add a bitter aftertaste. It is a little time consuming, but adds great flavor.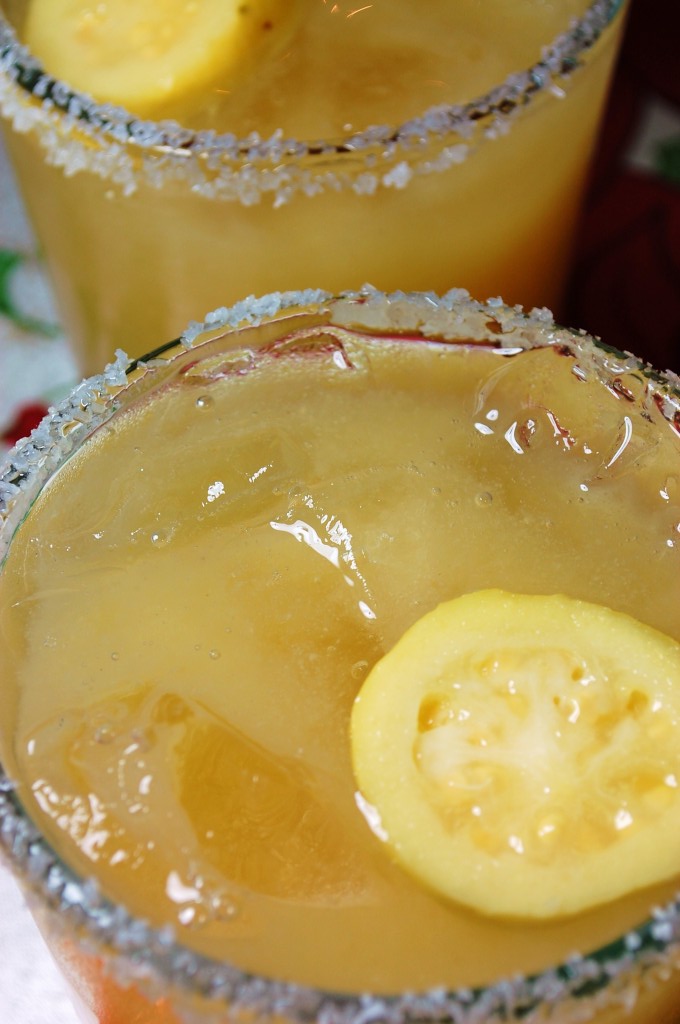 Guava Margarita
by Sweet Life
by Vianney Rodriguez
makes 4 margaritas
salt
lime wedges
1 cup tequila
1 cup guava juice
1/3 cup fresh lime juice
1/2 cup Cointreau
ice cubes
On a small plate spread salt.  With lime wedges moisten rim of 6 ounce glasses.  Dip glasses into salt.   Place glasses into freezer to chill.
In a pitcher combine tequila, guava juice, lime juice and Cointreau.  Remove glasses from freezer and serves margaritas mixture over ice. Garnish with guava slices.
facebook Comments
comments