Grapefruit Margarita
Happy Friday!  I am excited to share with you a new margarita.  Grapefruit!
Bursting with tart/sweet flavor grapefruits are one of my favorite fruits.  Here in the Rio Grande Valley I  snatch these babies up by the 18lb bag for under $6.00.  I add them to avocado, salads, oatmeal and even marinades.
My girls love adding grapefruit juice in homemade soda (recipe coming soon), but I LOVE them in Margaritas!
Ruby Red Grapefruit are vibrant in color and loaded with sweet Texas flavor.  If you cannot find ruby reds and are worried about the tart flavor.  Add a splash of agave to your juice for sweetness.
Did you know the name grapefruits gives homage to the likeness that they grow in clusters like grapes.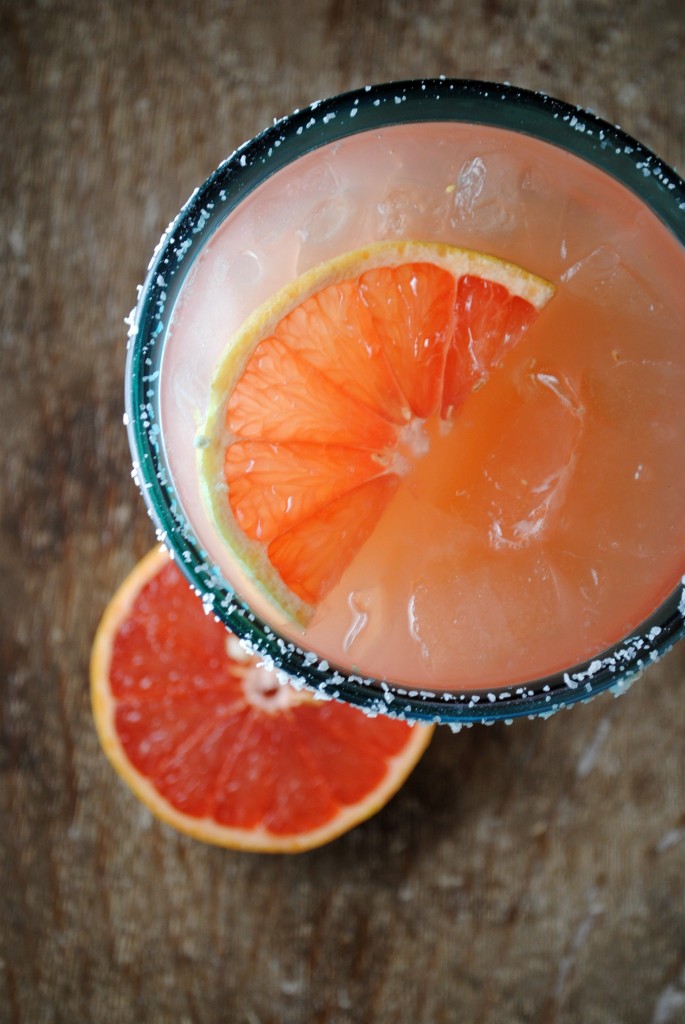 Did you know that the petiole of the grapefruit gives the resemblances of a  heart?   The petiole is the smallest leaf closest to the stem.
Grapefruit Love
facebook Comments
comments