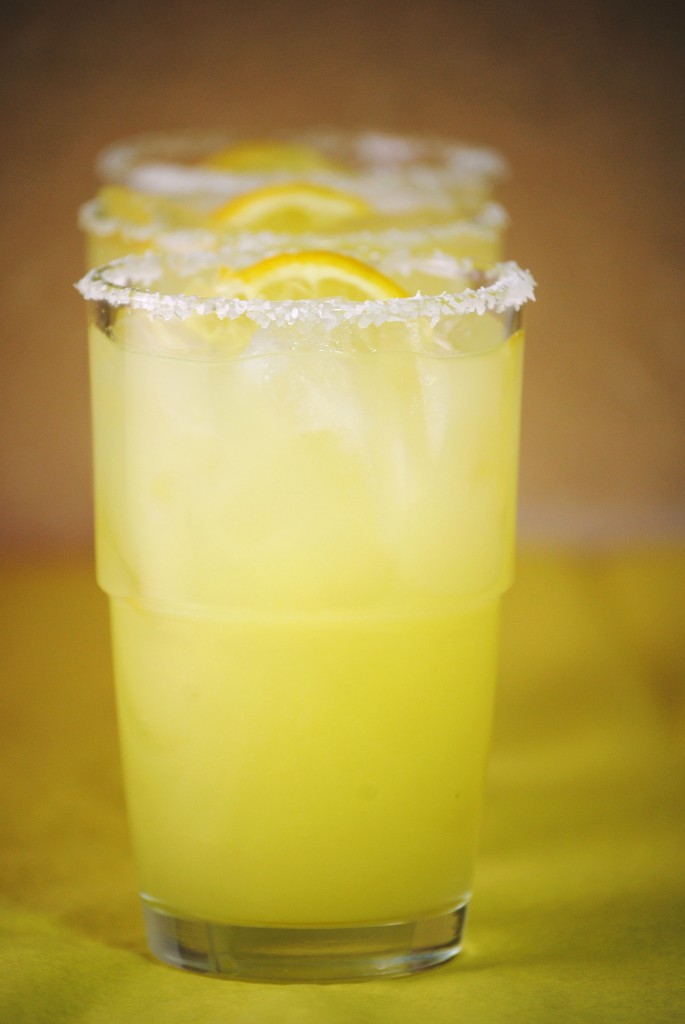 Sipping Saturday 
This week's margarita is inspired from my weekly grocery runs.  Located directly between the fresh fruit and vegetables a stall devoted to agua frescas (fresh water made from fruit) greets me every week.  Vitroleros (huge, beehive shaped glass jars) line the stall bursting at the seam with a rainbow of colors that make me weak in the knees.  Instantly my tunnel vision sets in and I make my way over attempting to select my agua fresca from the endless selection.
This week I spotted pina and pepino (pineapple and cucumber). I couldn't resist.  A cooling, cleansing flavor with a hint of lemon.  I shopped, sipped and loaded my truck enjoying my agua.  Enjoy!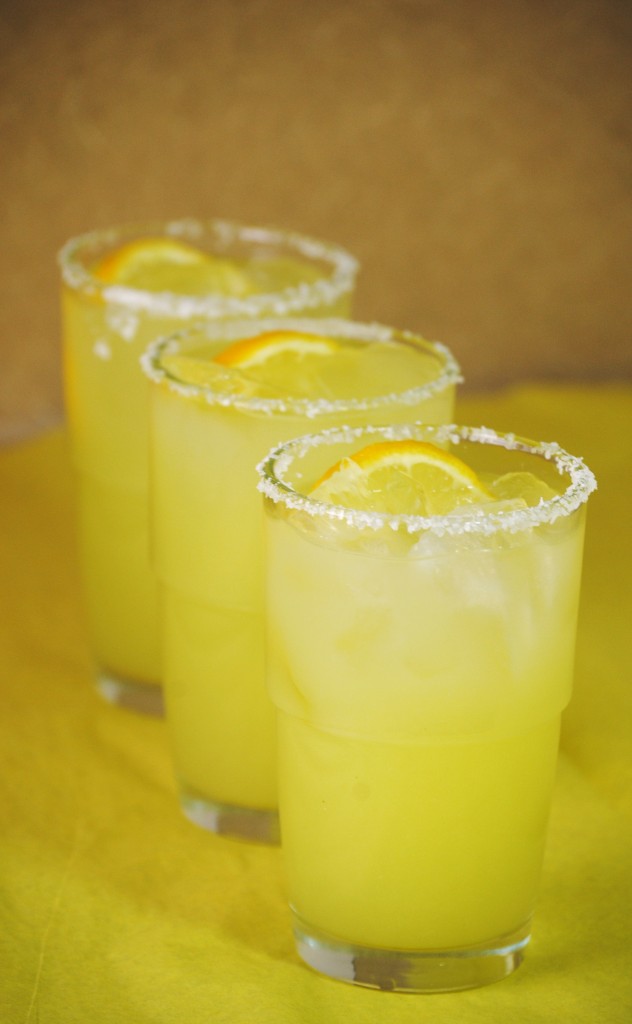 I use a juicer to produce my fresh juice, but you can easily use your blender.  Add the fruit and only enough water to help the fruit move along.  If you add too much water the agua will be foamy and loose much of it's flavor.  Peel and remove cucumber seeds or blend and strain.
Pina y Pepino Margarita
Pineapple and Cucumber Margaritas
by Sweet Life
by Vianney Rodriguez
makes 4 margaritas
salt
lemon wedges
1 cup tequila
1/2 cup fresh pineapple juice
1/2 cup fresh cucumber juice
1/3 cup fresh lemon juice
1/2 cup Cointreau
ice cubes
On a small plate spread salt.  With lemon wedges moisten rim of  4- 6 ounce glasses.  Dip glasses into salt.   Place glasses into freezer to chill.
In a pitcher combine tequila, pineapple juice, cucumber juice, lemon juice and Cointreau.  Remove glasses from freezer and serve margaritas mixture over ice. Garnish with lemon slices.
Margarita Mania
facebook Comments
comments