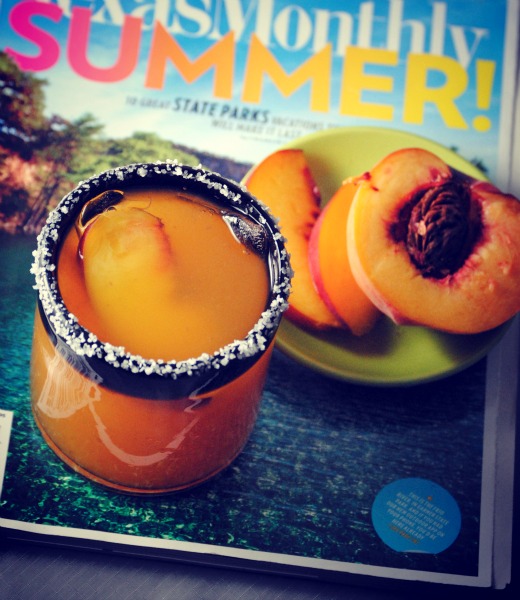 Peach Margarita
Texas is truly blessed with breathtaking peaches each year.
 I love them.
The sweet taste of peaches evokes my childhood; summer days spent eating raspas or ice cream with a chin full of sugary drizzle slowly making its way down your neck.
Sweet heaven I tell ya!
The smell of peaches remind me of the first time I took my kids peach picking with their papi and luscious peaches were used in the first dessert I baked for my new husband (mi carino).
A true Texas peach is sweet, but beefy and makes you smile all day.
I've kicked up one of my favorite flavors with a splash of tequila, Enjoy~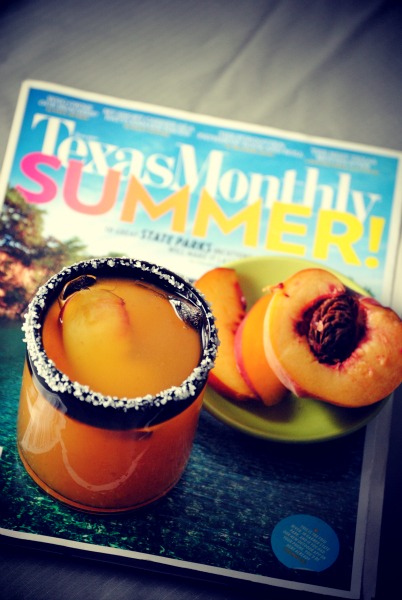 facebook Comments
comments